---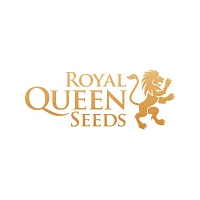 Royal Queen Seeds
Royal Queen Seeds is among the fastest growing cannabis seed companies in Europe. We offer a great selection of feminized, autoflowering and medical seeds for you to choose from for the best prices.

Our wide selection includes many Highlife Cup and the High Times Cannabis Cup award winners. Among them, classic strains like White Widow, Shining Silver Haze, Northern Light and Amnesia Haze. We also offer world famous strains such as OG Kush, Critical and Skunk #1.In addition, we have a wide selection of autoflowering varieties, most taking only 8-10 weeks to grow from seed to harvest. Growing them could not be easier.
In our shop you can also find a wide range of CBD products.

Besides this shop on Damstraat 46 in the center of the Red Light District, we have another shop in Amsterdam at Haarlemmerstraat 66.

Come visit us when you're in The Dam!
Besides these 2 shops in Amsterdam, we have also 3 shops in beautiful Barcelona.
All RQS stores carry our full line of cannabis seeds, as well as a unique selection of accessories and other merchandise. Plus, each location serves as a point of call for all RQS customers to get answers to any questions they may have and find out more about our products. The Royal Queen Seeds Store assortment also includes seeds from the most renowned and appreciated Dutch brands, such as Sensi Seeds, Serious Seeds, High Quality Seeds, Black Label, Paradise Seeds and, of course, Dutch Passion.
Autoflowering Cannabis Seeds
Autoflowering cannabis plants start flowering on their own within 2-4 weeks of germination. They grow faster, are usually a bit smaller and most of our strains are just as strong as feminized strains. In our shop we carry more than 20 of our best autoflowering varieties. Seeds come in packs of 1 - 3 - 5 and 10. You can view and buy all our seeds in our shop, or order from our website.

Northern Light Automatic
Northern Lights is one of the best-known strains of cannabis in the world. This indica cultivar derives from Afghan genetics and was originally bred in the US in the 1970s. In the 1980s, the plant made its way to Holland. Northern Light Automatic infuses the best traits of this iconic strain in a convenient, autoflowering package

Royal Gorilla Automatic
Royal Gorilla Automatic is the strain that is blasting autoflowering cannabis to the top-shelf like a THC-powered rocket. The dankest US West Coast genetics have been successfully hybridized and fine-tuned to produce a genuine game-changing autoflowering strain. Royal Gorilla Automatic will take you to the next level of auto cultivation, delivering up to 20% THC buds in as few as 8 weeks.

Royal Critical Automatic
Critical is one of our most popular strains—a winner of many awards in Spain and beloved by commercial growers around the world for its robust growth and large yields. Our Royal Critical Automatic was bred to be just like Critical, only easier to grow and faster to finish!
And many more...
Full list available (also for ordering) on our website.
Merchandise
Our merchandising products live up to the quality standards we take pride of here at Royal Queen Seeds. In our shop we have cool gifts such as rolling trays, plasma lighters, grinders and even caps and hoodies. All products are adorned with our logo, so if you enjoy the products of our seed company, why not show it?

RQS Hoodie
The Royal Queen Seeds hoodie blends warmth, style, and light-weight functionality into one awesome package. It boasts a large, bold Royal Queen seeds logo on the back, with a smaller, subtle one on the breast, letting those in the know see your love for cannabis. Our Royal Queen Seeds hoodie is made from 80% cotton and 20% polyester. Available in S, M, and L.

RQS Pollinator Grinder With Mill
4-piece Pollinator grinder with see-through top and a handle for extra fast and easy milling. Below the milling chamber is a fine mesh screen to sift the most valuable parts of your buds, which are collected in the chamber at the bottom. Decorated with the RQS logo and slogan on the side. Available in Black (white lettering). Diameter: 62mm - Height: 62mm
And many more...
Full list available (also for ordering) on our website.
Feminized Cannabis Seeds
In our shop we carry a wide variety of indica's and sativa's. All feminized seeds for the best guaranteed results. From classics like Amnesia Haze, White Widow, Critical and Northern Lights, to popular strains like Wedding Gelato, Sweet Zkittles and Sherbet Queen. Catalogue also available for ordering from our website.

Sweet Zkittlez
The fruity aroma and succulent flavor produced by Sweet Zkittlez is a must for candy-loving cannabis growers. Tempting the senses all the way to harvest, her glistening buds are like your very own sweet shop. Combined with an equally uplifting high, she is a thoroughly enjoyable indica hybrid that leaves your body relaxed, and your mind refreshed.

Wedding Gelato
Wedding Gelato is the result of a love triangle that actually worked. No fighting over who is the dominant strain. Instead, the conception of Wedding Gelato takes all the best bits of her contributing parents and delivers them in a potent and flavoursome hit. Breathe in the saccharine flavour of Gelato, and breathe out the peppery notes of Wedding Cake.

Amnesia Haze
After the haze genetics came to Holland and several hybrids were made, an American expat would later combine one of these hybrids with a male derived from old school haze seeds creating the Amnesia Haze.
And many more...
Full list available (also for ordering) on our website.
Variety of CBD products
Royal Queen Seeds CBD Oil offers a convenient, discreet and quick way to dose yourself with a bit of CBD, no matter your situation or where you are. In our shop you will find not only a wide variety of CBD oils, but we also carry Power Sleep CBD and Liposomal Vitamin C With CBD. Also available for ordering on our website.

CBD Oil
Royal Queen Seeds CBD Oil offers a convenient, discreet and quick way to dose yourself with a bit of CBD, no matter your situation or where you are. All of our CBD oil is created using organically grown hemp sourced from right here in Europe, extracted using the latest CO² techniques. It means our oil is 100% natural, offering pure and strong CBD. Available in 2,5%, 4%, and 10%.

CBD E-Liquid (200mg CBD)
Royal Queen Seeds' CBD E-liquid contains all-natural cannabidiol in a new, convenient supplement. This groundbreaking E-liquid is available to use with an e-cigarette or vaporizer, providing a potent dose of non-psychoactive CBD with every puff! As CBD continues to make headlines for its therapeutic potential, RQS E-liquid sets a precedent for potent, safe and high-quality CBD supplements.

Power Sleep CBD
From Royal Queen Seeds, Power Sleep oral supplement is a groundbreaking formula combining non-psychoactive CBD, the natural hormone melatonin, and liposomes. Employing a special delivery system of active ingredient CBD, Power Sleep helps you fall asleep faster and enjoy a more structured slumber. Melatonin is naturally-occurring in humans and helps regulate the all-important sleep-wake cycle.
And many more...
Full list available (also for ordering) on our website.
High CBD seeds
Considering the expense and limited choice of available medical cannabis, many patients decide to grow their own. In our shop we carry all our CBD strains such as Royal Medic, Euphoria, Medical Mass and many more. All our CBD strains are also available for ordering from our website.

Medical Mass
Medical Mass is a new hybrid of Critical and Medical Madre. It's a predominantly indica strain with a lot to recommend it, and a solid genetic background that combines some of the best traits of Royal Highness, Royal Medic, and Critical Mass.

Stress Killer Automatic CBD
Stress Killer is an autoflowering strain of cannabis bred specifically to offer users a clear, functional, and focusing high. By combining the genetics of Lemon Haze x Juanita la Lagrimosa x Ruderalis, we have created a distinctly citrusy hybrid, able to produce generous yields, go from seed to harvest in under 11 weeks, and offer a balanced cannabinoid content for a well-tailored experience.
OUR TEAM CAN ALWAYS HELP
Just like you, our staff is passionate about cannabis, and dedicate themselves to helping growers with any questions or doubts they may have. Our team can help you pick out the right strain to meet your personal preference and grow-environment parameters. They can also provide advice on specific techniques to help you maximize the potential of your plants. All in all, our brand stores offer customers an individualized experience from cannabis experts.
WHAT ELSE DO RQS BRAND STORES OFFER?
Royal Queen Seeds is the only seedbank with 5 brick-and-mortar brand stores. And there's good reason for it. At RQS, we aim to go beyond providing great genetics. We want to help passionate growers like you get the most out of their plants by offering personalized customer service and expertise. Hence, we think it's only logical to have physical stores where you can come meet our team, see our products, and get valuable advice.
Smoking Products
If you are in town and looking for a nice grinder, lighter, rolling papers, a vaporizer or even a cool torch, just step in and see what we have. Everything is also available on our website.

Boundless CF Vaporizer
The Boundless CF Vaporizer for dry herbs and concentrates combines an ergonomic design with stellar vaping performance and a number of great features. The CF's hybrid convection/conduction heating technology, a superb airflow for an efficient draw and a fully isolated air path ensure a smooth and flavorful vape.

RQS Smoking Papers
Royal Queen Seeds smoking papers are slow-burning and provide you with a relaxing and enjoyable experience. The cool logo provides an attractive appearance.

Plasma Lighter RQS
The RQS Plasma Lighter takes advantage of the latest technology to produce a weatherproof, rechargeable, electric lighter. Gone are the days of needing lighter fluid refills or awkwardly trying to shelter yourself when sparking in windy conditions. The RQS Plasma Lighter will have you lighting-up with ease for years to come.

Grinder Aluminium Drip RQS Logo
The Royal Queen Seeds Metal Grinder is a top-notch metal grinder that won't let you down. This heavy-duty 4-part grinder will grind everything to a fine powder thanks to its sturdy metal construction. With the filter and kief catcher you can collect the best parts of your herb. This grinder features a big RQS logo on top of the lid.
Growing
While seed and soil are enough to grow cannabis, to really get the most out of it, you need to go the extra mile for your green beauties. Here at Royal Queen Seeds we offer a selection of grow products designed to help the hobby grower do just that, keeping their personal crop of plants happy and healthy. Please be aware, we do not sell bulk products, the below are for small, personal amounts of plants. However, the plants that do receive the feed, supplements, and aids below will have never been happier!

Easy Start
No matter how lacking in green your fingers are, you'll get great germination results by following these step-by-step instructions: Empty the Bacto packet attached on the reverse of the label into a litre of water. When it's thoroughly dissolved, pour it over your pots.

Easy Boost Organic Nutrition
Easy Boost offers users a complete feeding solution for their cannabis. A single dose of Easy Boost provides enough food for 10-12 weeks, meaning you feed once and let Easy Boost do the rest! The Easy Boost 100g pack is an ideal dose for 2-3 plants, and will help maintain healthy growth and encourage generous yields. 1kg of Easy Boost is enough to feed roughly 20-25 plants.

Starters Kit Feminized
To make it easier, we have put together a feminized cannabis seed starter kit, taking out all of the guesswork and ensuring you seeds have the best chance possible at a healthy start in life.
And many more...
Full list available (also for ordering) on our website.
Ancora nessuna recensione, sii il primo!